TAKE ACTION TODAY!!!
Become A FREE VIP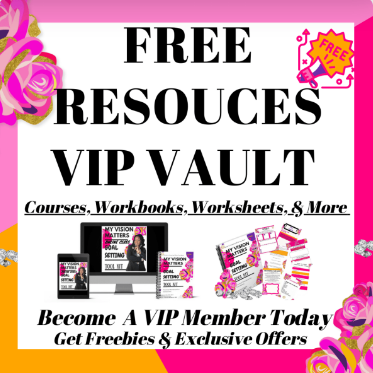 Heyyy GLAM Squad!!!
Join Now & Become A VIP Instantly.
Plus You Will Get A Vault Full Of Free Gifts.
✔️ My Vision Matters Online Class
✔️ My Vision Matters Companion Workbook
✔️ A Copy Of Digital Life Magazine (Build Your Own Digital Resources)
✔️ Business Resources
✔️ The Visionaries Success Vision Board Booklet (How To Create A Vision Board & Manifest Good Success.)
It is 100% your responsibility to make life happen, No excuses… Your successful, fun and creative life style starts now!!!
VISIOn, CLARITY, PLAN & GOAL SETTING EXECUTION
GET YOUR LIFE NOW!!!
BE ENCOURAGED, INSPIRED,Empowered
services provided
Business Coaching, Life Coaching, Key Note Speaker, Easy Graphics, Team Building, Book Publishing, College Planning, Vision Board Host
Book 15 min consultation
Become a VIP for free
Tools you need to grow (Done for you)
1 on 1 Coaching & Consulting
Online Courses
Free facebook groups
GLAMHer Magazine